Haringey Vanguard is a BME LGBTQ+ History project focused on the history and contributions of Haringey-based community activists in the 1970s – 1990s, work whose influence was felt well beyond the borough.
Launched in July 2018 and culminating in February 2021, the project was funded by a grant from the National Lottery Heritage Fund and led by Haringey Archive and Museum Service (HAMS), (Bruce Castle) supported by London Metropolitan Archives (LMA). Together, they worked to improve access to existing collections and to encourage the donation of new material. This brought together formal records with personal and community collections,enriching the wider Haringey LGBTQ+ history and ensuring the preservation of this important history by placing older BME LGBTQ+ residents' experiences at the heart of the project.
The project was the brainchild of Haringey filmmaker Veronica McKenzie, started collecting materials from the era while making a documentary about the Black Lesbian and Gay Centre and its activism in the 1980s. She teamed up with the London Metropolitan Archives and Bruce Castle to preserve this historyand create a permanent home for it in Haringey, making it accessible to the general public, researchers and subsequent generations of activists.
Historically, there has been a lack of interest in uncovering certain histories. This applies to BAME LGBTQ+ history affecting people of colour who have contributed to Britain's progression, spanning women's rights, combatants in the world wars, scientists, inventors and artists. Due to being either illegal and/or socially unacceptable LGBTQ+people's histories have been deliberately clouded in obscurity, throughout history and even more so for people of colour.
Where documentation exists, it is often sidelined in archive collections, and not made widely accessible. Haringey Vanguard aims to increase and showcase the historical contribution of black LGBTQ+ people.
HARINGEY A LEGACY OF LGBTQ+ ACTIVISM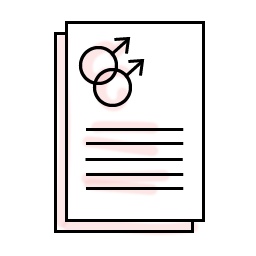 1967
Homosexuality decriminilised in the UK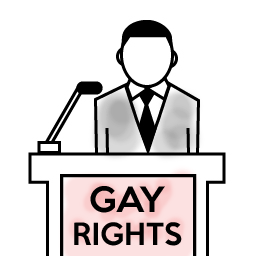 1984
Gay rights included in the Labour Party's manifesto. Haringey is one of 10 councils to donate more than £600,000 to gay projects and groups.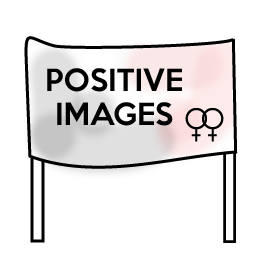 1986
Positive Images organises a march in support of Haringey's gay and lesbian community. 3000 people take part. The book Jenny lives with Eric and Martin, about a girl living with her dad and his partner, sparks protests on the streets of Wood Green, as local parents complain about gay rights.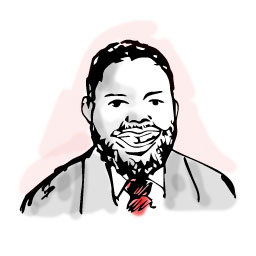 1987
Bernie Grant, MP for Tottenham, becomes the first MP to voice opposition to Section 28, which is brought in a year later. Positive Images and Haringey Black Action organise the first demonstration in the UK to highlight the stories of black lesbians and gay men.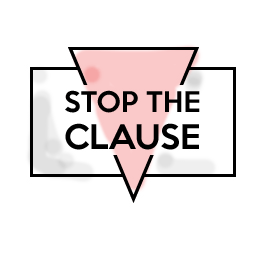 1988
On 23rd May, the night before Section 28 becomes law, four protesters, including Haringey's Booan Temple, storm the BBC 6 O'Clock news, handcuff themselves to equipment, and shout 'Stop section 28'.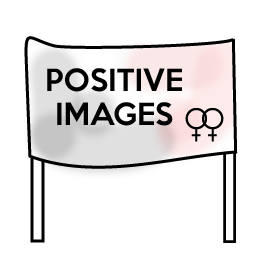 1999
Wood Green arts charity Wise Thoughts is established to address social justice issues and the needs of Haringey's BME LGBT communities.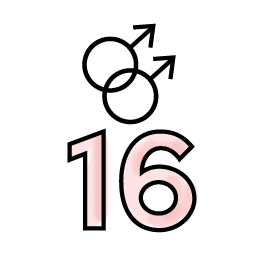 2001
The equalisation of the age of consent is enacted for gay men nationwide.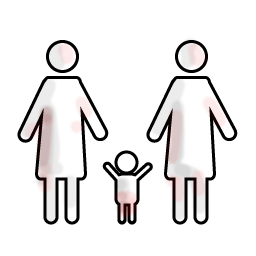 2002
UK's Adoption and Children Act allowed same-sex couples to adopt.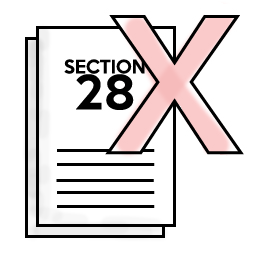 2003
Section 28 is repealed.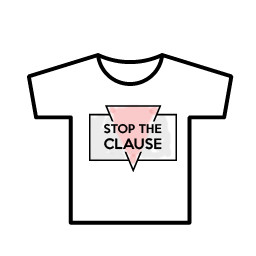 2009
The T-shirt Haringey protester Booan Temple wore when she stormed the BBC is displayed as part of Bruce Castle's From the Closet to the Collection: Haringey LGBT Exhibition.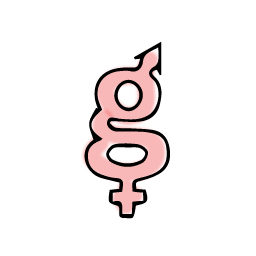 2010
GIRES (Gender Identification Research and Education Society) is set up to improve the environment in which gender non-conforming people live.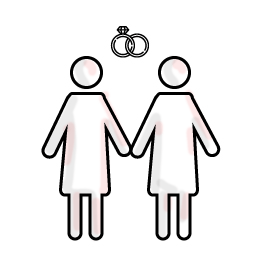 2012
MP for Hornsey and Wood Green, Lynne Featherstone is widely hailed as the architect of the bill that brings same-sex marriage to England and Wales.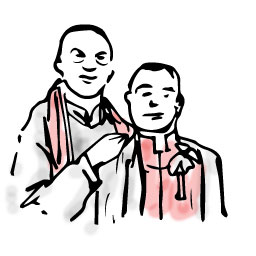 2014
Subodh Rathod and Niranjan Kamatkar become the first gay couple to marry in Haringey and the first gay Indian couple to marry in the UK under new marriage equality legislation.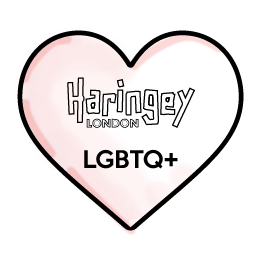 2017
Haringey begins work to make the council a more LGBT+ friendly place, with support from Stonewall.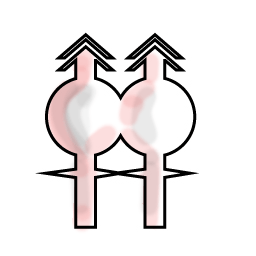 2018
Haringey Vanguard, an archiving project focussed on the histories of Black, Asian and ethnic minority LGBTQ+ communities in the borough, is launched.